If you're looking to surprise today's media saturated consumers with the unexpected - highly engaging and memorable creative art advertisements in public spaces – then we'd love to hear from you.
ARTvertisements brings together art and innovative brand solutions for experiential or PR campaigns. We're based in the Netherlands.
 If you're after a unique, one of kind ARTvertisement that will get your brand talked about, we'd love to hear from you.
About us
ARTvertisements is run by creative duo Barbara van Druten and Niki Koutouras.
As ARTvertisements Founder and Creative Director, Barbara graduated from the Art Academy of Maastricht and Prague in the 90's and has since developed a deep expertise in visual communication, along with her renowned design aesthetic.
Niki Koutouras, (Commercial Director) has an international background in the fashion industry and has worked as a retail- and interior designer for companies such as Scotch & Soda, Mc Gregor Group and Supertrash.
ARTvertisements regularly engages with a community of collaborators including Kloet, Studio America amongst others. The client list below gives a small impression of past and present clients.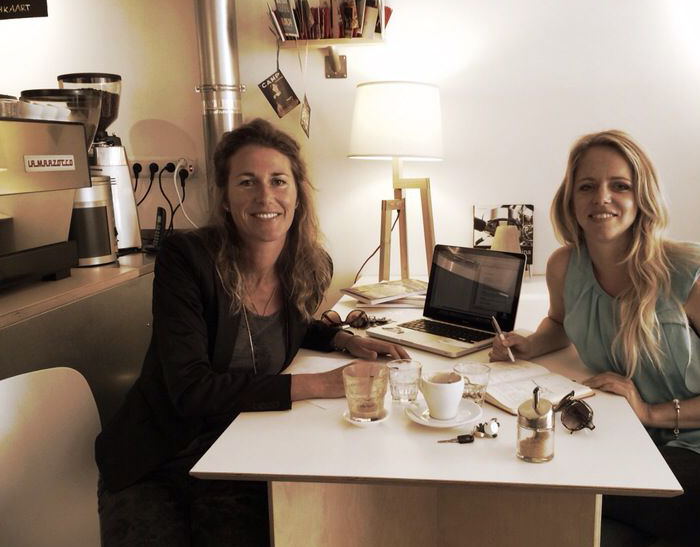 4 page publication in  Stadswerk Magazine 
Providing a platform for city-marketing, history, art and aesthetics through ARTvertisements.
or call us now at +31 6 51 27 39 01
Thrilled with this aesthetic and informative artwork. I have commissioned ARTvertisements as well for in- as exterior projects. Marcel van Dijk
Barbara & Niki of ARTvertisements were given the assignment to create a working environment which stimulates motivation and personal development, a positive attitude, peace of mind and offers perspective. The design implements the DNA of Werkse! and shows metaphors of work related activity, because Werkse! is an employment agency for people with poor job prospects.
 The grey office has been transformed into an inspiring space. The ladies are both fun and professional. 
Guido Bindels
They are brilliant creators and fast thinkers with perfection in mind, searching for originality within a short timeframe. A solution is offered suiting the environment. René Prins
In 2016 I worked closely with Barbara & Niki, they were given the assignment to visualise a route and implement it in a tunnel. They worked with dedication and enthusiasm within the given scope and co-created with local companies and organisations as requested. Working with them created a lot of energy! Vincent Dobbe
Barbara & Niki consulted us about the color usage for the new interior of the school, implementing color psychology. The artwork they created needed to show the international character of the school. They succeeded in both, the space looks larger, and there's a positive vibe because of the used colors. Babette van Leeuwen
A new and eye-catching way to advertise! They get the walls talking. Wines & More
They love a challenge and do thorough investigation into history, application techniques and printing possibilities. The art created for Ibis Hotel, is designed to celebrate all that is Amsterdam. This digital collage brings together the city's rich past and present. Embedded QR codes allow the viewer to delve in further and discover more about the city's many museums and places of interest. As well the tables as the wall contains the artwork. Peter Holierook
The regular meetings with Barbara & Niki of ARTvertisements were a pleasure, all our wishes were granted in the artwork. We are impressed by the creativity and professionality of both Barbara and Niki. Nely van Westerop
CONTACT
ARTvertisements

+ 31 6 51 27 39 01
Unit-2
Nieuwe Energie,
3e Binnenvestgracht 23j,
2312 NR  Leiden